Uni-Crane was established in Nov 1997 with a company paid up of S$1,500,000, having a 3 partnership namely: Mr Francesco Cicerale, Mr Bassam Nowfal & Mr Desmond Tan.
The company specialised in rental of tower cranes & passenger hoists in Singapore. The company presently operates from its 30,000 sq ft premises at 29 Tuas Avenue 11, Jurong Singapore.
The total staff strength is 33 which include management staff, engineers & technicians. The main business of the company is in Sales, Service & Rental of construction crane such as Tower Crane & Material and Passenger hoist for the construction industry mainly in South East Asia, China, Middle East, America.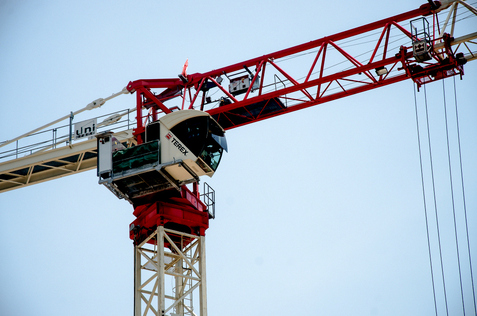 Business Objectives
Mission Statement
To provide sales, rental and after sales services to customer's satisfaction right the first time, on time at the lowest cost with the least downtime all the time.
Target
Provide prompt aftersales services to customer
To meet our customer's requirements & satisfaction
To achieve minimum downtime in our rental fleet
To complete our project on time
To be competitive at all times

Objectives
To achieve an annual turn over of S$10,000,000 coupled with higher profit through reduction of wastage and downtime.
Directors' Profile
Desmond Tan
Desmond has been dealing with tower cranes and passenger hoist for the past 25 years. He is well verse in both the application and operational details of the tower crane. Through his past working experience, he has become highly qualified in sales / service and is very conversant with the various type of tower crane such as Comansa, Wolff, Potain, Comedil etc.
Frank Cicerale
Bassam Nowfal
Market Analysis
The company's core business is in the sale / rental of construction equipment, namely tower cranes, passenger hoist and concrete pumps. Main concentration of the sales are in Singapore / South East Asia.
Since its establishment, Uni-Crane has earned the trust and confidence from its clients both locally and internationally. Amongst them are:
Tobishima Brunei – Building of the national mosque
Crystal Maintenance in Bahrain
Al Rana Equipment in Dubai
Gulf Capital in Dubai
Metrohoisting in Canada
JBT Sdn Bhd in Malaysia
HCE Machinery Sdn Bhd in Malaysia
Mainly Engineering in Malaysia
Manta Equipment in Singapore
Marina Bay Sands
Kajima Oversea Asia
China Construction
Qingjian Construction
Eng Seng Lee Construction